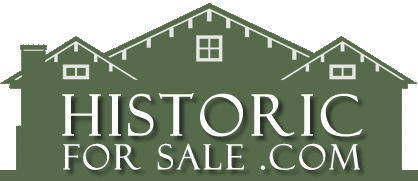 North America's Online Home for Historic Real Estate
Search for hundreds of historic and vintage properties for sale in the United States and Canada, including:
Historic Homes
Commercial Buildings
Churches
Inns, Hotels & Bed and Breakfasts
Lighthouses
Mills
Schools
Properties for Auction
Current Listings
To list your historic property use our online form at HistoricForSale.com.

Questions? Contact us at (503) 308-0500 or info@historicforsale.com.
Did you enjoy this post? Like it on Facebook, +1 it on Google or pin it on Pinterest to give it your public stamp of approval!